Safety Tips For New Drivers In Dallas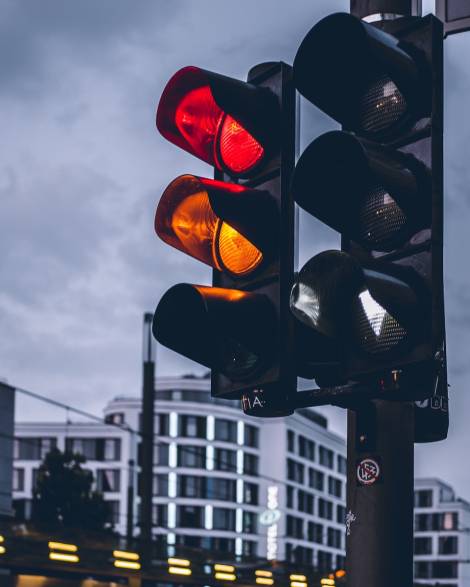 If you've waited up to three months to get your driving license, like many people in North Texas, you'll be keen to get on the road. But it's important to remember that Dallas is the most dangerous city in America to drive in. You're 46% more likely to be involved in a road incident in Dallas than anywhere else in the country. So, here's how to stay safe as a new driver on Dallas' dangerous roads.
Do a defensive driving course
Defensive driving courses are typically done by people wanting to dismiss traffic tickets. But they're also good for giving you a positive view of the road and for encouraging safe driving behavior. Defensive driving courses in Dallas and the rest of Texas are usually done online, take around 6 hours, and cost as little as $25. This course will teach you how to avoid accidents when driving and how to follow Texas' road laws. You'll also learn about the effects of dangerous driving, so you can make good driving decisions.
Avoid driving with distractions
The Texas Department of Transportation reports that 1 in 5 crashes in the state is caused by distracted driving. Using a phone behind the wheel is illegal, dangerous, and likely to result in a collision. Collisions like this can cause personal injuries, such as whiplash and broken bones. You'll usually find that Dallas car accident lawyers get involved, especially when there is more than one vehicle involved in a crash. Even legal distractions should be avoided until you're more confident on the road. These include driving with young children, listening to music, having pets in the car, and using hands-free.
Stick to quiet times
There are around 4.5 million passenger vehicles registered in Dallas. As a result, the roads are busy and regularly get congested. The Woodall Rogers Freeway, Stemmons Freeway, and US 75 are some of the busiest roads in the city, so it's best to avoid these roads until you're more experienced and confident. The quietest times to drive on Dallas' roads are between 10 am and 2:30 pm and after 7 pm, according to Get Jerry. Stick to driving at these times where possible. Once you've got a good feel for the city's roads, you can take to the road during busier periods.
Vehicle safety
All vehicles in Texas must have an annual safety inspection to ensure they're roadworthy. But it's important to keep an eye out for defects on your vehicle between inspections and get any issues resolved immediately. Tires, bulbs, windshield wipers, and brake pads commonly wear and need replacing. These parts are crucial for keeping you, your vehicle, and other road users safe, so learn how to identify problems with them. Make sure you don't drive if there's a fault with one of these parts either as it could result in a collision.
Being a new driver in Dallas can be a little daunting at first. Thankfully, this advice will help you to stay safe when you're traveling around the city by car.