Factors to Consider When Relocating to a New City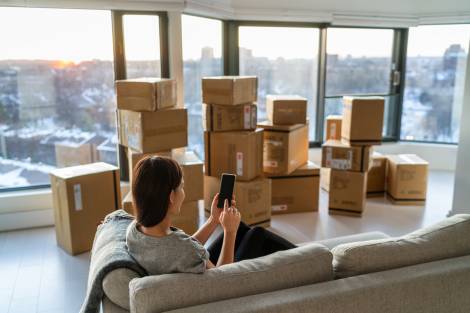 Relocating to a new city can be an exciting adventure and challenging at the same time. While moving cities lets you see and experience new places and meet new people, it can take a while to adjust to the new weather and to understand and fit in the new city. Not all cities are created equally. Different cities can vary greatly when it comes to affordability, the housing market, means of transport, education system, and more.
Whether moving permanently or temporarily, relocating to a new city is a great way to have a fresh start and make positive changes in your life. This also means you need to sell your current home before relocating, which can be hard when you're in a time crunch. Selling your house to a cash home buyer like Four 19 Properties can help close the sale even before you leave town. This way, you'll have cash in hand to make a down payment for your new home. On top of that, you need to conduct your own research and ensure that the city you choose is convenient for you. With that in mind, here are a few factors to consider before relocating to a new city
The Cost of Living
The cost of living is one of the most crucial things to consider when moving to a new city. Assessing the cost of living is especially important if you want to maintain your current lifestyle in the new town. It may not be a worthwhile decision to move to a city even when you're expecting a better salary if the cost of living is expensive in the new place.
It's essential to research the cost of living in your new city, including utilities, gas prices or monthly transit pass, groceries, car parking, and dog boarding and walking costs. It's also essential to look at local house prices and tax rates. Doing this can help you avoid pitfalls like purchasing a home in a place with overly expensive rates and levies. Since the cost of living varies from city to city, it's crucial to ensure you choose a city that's within your budget. Most finance websites provide average prices of things for different cities, allowing you to easily compare your current city and the city you're considering.
Employment Opportunities
Besides the cost of living, you need to ensure the city you're looking to relocate to has ample employment opportunities in your field. It's also advisable to find out about other employment opportunities outside your field in case there's an unexpected event like the Covid pandemic. Many people today are changing jobs more often, so you need to consider how your new city stacks up against future job prospects.
Research the local job market and the local economy before you relocate. Compare the number of job opportunities in your new city with where you currently live. This can help guarantee that the local markets can offer long-term job sustainability.
Education System
It's also vital to check the education system of your target city before relocating. This is especially important if you want to return to studying or have kids. Research your new city to ensure there are good schools and check the programs offered to make sure they meet your needs. Beyond checking online ratings, consider visiting the local schools in person and talking with the parents and administration to get a fuller picture of the quality of education offered.
Consider the type of curricular activities offered by the local schools. This can include arts, social emotional, athletic programs, and more. If you want to enroll in an advanced degree program, find out if there's any university or college that offers your chosen program and the associated tuition fees. This way, you can set aside an education fund before relocating to your new city.
Weather
The weather can significantly influence where you choose to relocate. Weather can vary greatly from city to city. Climatic conditions such as snow or rainfall amounts, temperature fluctuations, and wind speeds may cause discomfort in your new city during certain times of the year. This makes some cities more ideal than others, depending on your preferences. So, research the average temperatures and monthly weather reports online to understand what the weather is like in your target city. This will help you know whether it aligns with the kind of weather you prefer. It's also essential to check the UV index of the new city before relocating because some places pose a higher risk of skin cancer and sunburns.
Pleasurable Activities
Another important consideration when moving to a new city is the kind of pleasurable activities available. Whatever activities you enjoy, you need to ensure they're available in your target city. If you enjoy spending time in nature, you should check that the city has green spaces and parks. Explore the city to find out if there are hiking trails, camping sites, museums, and other outdoor activities near your new city. Ensure the town has shopping centers and restaurants that offer good options for your chosen cuisines.
Endnote
Every city is different, from the education system and the weather to employment opportunities and the cost of living. Consider the above factors before moving to a new city to ensure you make an informed decision on where you choose to live. Compare the pros and cons of the city you're considering with where you currently live. This way, you won't have to adjust too much to fit in your new city.